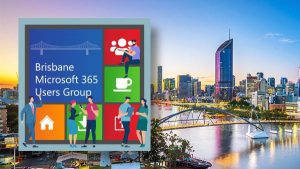 Hi, Everyone!
This month, we have the pleasure of hosting a Microsoft Ignite After Party, where we will do a live playback of a session from Ignite. The session will be "Governance & Security Practices for Microsoft 365, including Microsoft Teams, Viva and Loop guidance", and I hope you join us for a two-way conversation as we debrief the breakout session together!"
When: Wednesday Evening – 26/10/2022
PLEASE NOTE: This will be a Hybrid event with an In-person and Online option; please ensure you RSVP with the Form below to assist in planning and catering.
Attendee Survey: https://forms.office.com/r/Dkkztc6wEa
Agenda:
5:30pm – 6:00pm: Networking & Pizza
6:00pm – 6:10pm: Welcome – Chris Gecks
6:10pm – 6:50pm: Microsoft Ignite Session
6:50pm – 7:00pm: Technical Discussion
7:00 pm – 7:30 pm: Microsoft Ignite Review – Ben Fletcher
Teams Link: https://bit.ly/bnem365msteams
If you have any questions, please do not hesitate to contact me at [email protected] or check out the website at https://www.365community.org
Thank you for all your ongoing support.
Kindest Regards,
BNE M365 UG Team